When you most likely do not need it, you find that your garage door will not open. You may be leaving in the morning for work or returning home and you need quick access to your home. When it doesn't open, it is very frustrating. If the device becomes stuck, it is just another of the many challenges that a homeowner must face. There are, however, a few things that any homeowner can do to figure out the problem. Garage door repair in Corte Madera recommends that you do some troubleshooting to figure out what the problem may be. Here's how.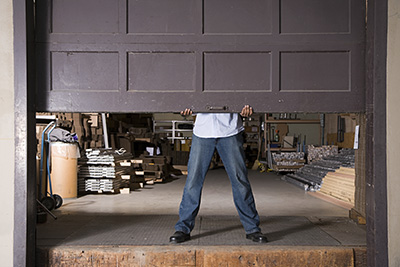 The Remote Control Will Not Work
A common problem occurs when a homeowner is returning home and, entering the driveway, hits the button on their remote control to open the garage door. The door does not open. Now, there may be a problem with the actual door itself but first, check to make sure that the remote device if functional. Check the batteries. If it does not need new batteries, check the electrical system that controls the motor. Verify that the motor unit is plugged in and that the power source has not been disrupted.
It Will Not Close
As you leave your home, when the garage door is closing, it immediately reverses and opens again. This is actually a good problem. Garage doors are equipped with safety mechanisms so that they do not cause harm to people or their property. Check around where the door closes. If there is something in the path of the door, it will not close. It will sense an impediment and will not close until it is removed.
It Doesn't Open Smoothly
Sometimes, rather than opening or closing, the door will stick out or won't open very smoothly. In this case, the hinges and the rollers most likely need lubricating. There may also be dirt and residue in the tracks which would need to be cleaned out.